Livingstone strojništvo
Order
Doors and cabins for forklift trucks

At LMH company we produce doors and cabins for wide range of forklift truck labels that are most frequently used in Europe and Slovenia.

Cabins for tractors

At LMH company we have been primarily producing cabins for viticultural - fruit-growing tractors of the SAME trade mark.

Today we are glad to offer you tractor cabins of other trade marks as well as those of SAME.

Service

We offer a full service of maintaining all our doors and cabins.

We maintain and repair also the doors and cabins of others producers and companies.

Projecting

All of our products are the result of our own design. When designing prototypes we emphasize our own knowledge and our own projecting.
Our solutions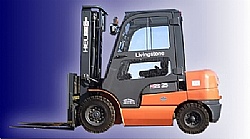 In our production program we have doors and complete glazing for forklifts:

Linde,
Manitou,
Toyota,
Helli in
Hyster...
We also produce wide range of cabins for tractors SAME, Goldoni, Deutz,
Hürlimann, Lambordini, Zetor.
What distinguishes Livingstone doors: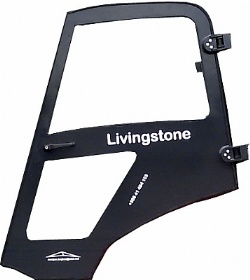 1. good view
2. fast entering and leaving the vehicle
3. proper angle of opening
4. ergonomic acces to handles, proper door installation
5. endurable locks that can endure high frequency of opening
6. efficient dust-tightness and moisture-tightness
7. good sound isolation
8. firmness and resistance to mechanical activity
9. good looking design